Jeff Honas, Licensed Certified General Appraiser, Licensed Real Estate Sales Associate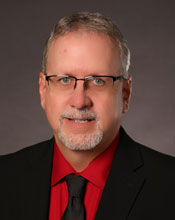 This email address is being protected from spambots. You need JavaScript enabled to view it.
Cell: 402-694-8929
Jeff has been an independent appraiser in Aurora for over 15 years. In this time he has completed full residential, ag land, commercial and acquisition appraisals for mortgage loans, special purposes, buyers and sellers in the State of Nebraska. Clients include; Lending Institutions, Attorneys, Individuals, Government Agencies and Asset Management Companies.

Properties include; single and multi-family dwellings, apartment complexes, acreage properties, office buildings, churches, hospitals, adult living centers, schools, easements, subdivisions, railroads, neighborhood shopping centers, ag land properties, specialty ag properties such as dairies, bull testing stations and seed warehouses.
In the summer of 2019, Jeff received his real estate sales license from the State of Nebraska and in the fall joined the team at Ruhter Auction and Realty.
Jeff is currently the Vice-President of Mid-West Appraisers Association, based in Kearney, Nebraska. Other professional affiliations include the National Association of Realtors and the Grand Island Board of Realtors.
In his free time, Jeff enjoys working on his small cow/calf operation, volunteering at local organizations in Aurora and spending time with his family and friends.
Jeff lives outside of Aurora with his wife Michella. They have two sons, Jordan and Todd.