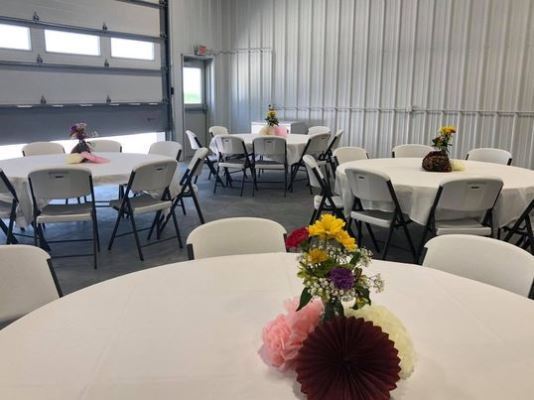 $500 Rental Fee
A little less than 4,000 sq/ft with concrete flooring and large garage doors that can be raised. We also have a large countertop area as well as a large sink area with more countertop and a women and men's bathroom. There are 12 round tables and 96 chairs as well as two large televisions on the wall hanging available for you to use within that cost. We set up the tables and chairs for you and have it all cleaned up.

$250 deposit is required to hold your date!
Call Kelly Augustin at Ruhter Auction at 402-463-8565 or 402-469-7445 to set up your next Event!