Julie Samuelson, Real Estate Sales Associate; Auction Manager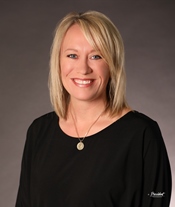 This email address is being protected from spambots. You need JavaScript enabled to view it.
Julie Samuelson received her Real Estate Salesperson license in 2015. In 2016 she became our Auction Manager. Her role is to manage all funds at our Personal Property Auctions, both live and online. Working with buyers and sellers, Julie's calm demeanor helps keep the Auction moving smoothly all the time.
Julie and Ryan have been married 1996 and have three children, Morgan, Breck, and Irelyn and reside in Hastings.
Julie's love for her family, faith, and the members of our team make her a valuable asset to Ruhter Auction & Realty.