Lee Hogan, Sales Associate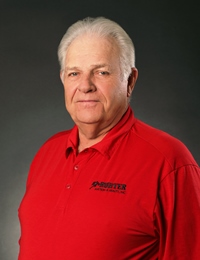 This email address is being protected from spambots. You need JavaScript enabled to view it.
Cell: 402-469-0112; Home: 402-463-8140
A native of the Phillipsburg Kansas, Lee moved to the Hastings area in 1968.
Lee has been involved in 4H for 25+ years, served as President of the 4H Council, President of the Extension Council, Member of Immanuel Lutheran Church and 11 year Board member of the Adams County Ag. Society Board of Directors and Chairman of Oregon Trails Rodeo Committee for 7 years as well as Director of National Invitational Truck Rodeo in Las Vegas.
Lee has 25 years experience in transportation and logistics and has been involved in sales most of his life.
Lee graduated from Worldwide College of Auctioneering in Mason City, IA in November 2015.
Lee has been associated with Pick's Pack Haulers for over 15 years. He and his wife Kathy have 2 grown children and 3 grandchildren.
Contact Lee for your real estate needs at 402-469-0112 or 402-463-8140.