Lee Hogan, Sales Associate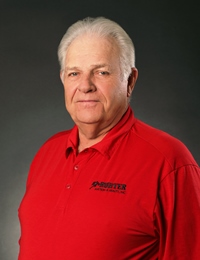 This email address is being protected from spambots. You need JavaScript enabled to view it.
Cell: 402-469-0112
Lee, a proud native of Phillipsburg, Kansas, has been calling the Hastings area home since 1968. With a wealth of experience in transportation and logistics spanning over 25 years, he brings a unique blend of skills and knowledge to the Ruhter Auction & Realty team.
Before embarking on his career in transportation and sales, Lee was deeply involved in community service. For over a quarter-century, he has been actively engaged with 4H, including a term as President of the 4H Council. His service to the community doesn't stop there. He has also served as President of the Extension Council, and has been an 11-year Board Member of the Adams County Ag. Society Board of Directors. For seven years, he was Chairman of the Oregon Trails Rodeo Committee, and he has served as a Director of the National Invitational Truck Rodeo in Las Vegas.
Further amplifying his community engagement, Lee is a devoted member of the Immanuel Lutheran Church. His commitment to service, both within and outside of his professional life, is a testament to his dedication to the people and the community he serves.
In 2015, Lee graduated from the Worldwide College of Auctioneering in Mason City, IA. His auctioneering skills have been put to use over the past 15 years, as he has been associated with Pick's Pack Haulers, lending his expertise in the logistics sector.
Lee and his wife, Kathy, are proud parents to two grown children and have the joy of being grandparents to three grandchildren.
Bringing together a life-long commitment to community service, an impressive professional background, and a family-centered perspective, Lee stands ready to serve your needs with unparalleled dedication and expertise. Whether you are buying, selling, or need professional auctioneering services, Lee is ready to put his skills to work for you.