Randy Ruhter, Founder & Associate Broker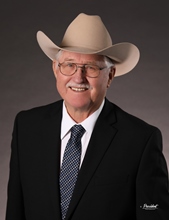 This email address is being protected from spambots. You need JavaScript enabled to view it.
Cell: 402-469-0130
Randy began his auction profession in 1967.
Since that time, Randy has conducted successful auctions across a large area of Nebraska as well as other states.
Randy has been in the real estate sales field for nearly 25 years and has held his Nebraska Real Estate Brokers license since 1984. During that time he has conducted the sale of thousands of acres of choice farm land in and around south central Nebraska.
His experience in the sale of personal property, especially farm equipment, is well known having conducted as many as a hundred or more personal property auctions per year. That experience and product knowledge also has allowed him to complete hundreds of property appraisals.
Randy has served as Director, Secretary/Treasurer, as well as President of the Nebraska Auctioneers Association. He was selected as the "Auctioneer of the Year" for the Nebraska Auctioneers Association in 1989.
Randy served a 3 year term as Director of the National Auctioneers Association and was Chairman of the Membership Committee. He is currently serving on the Governmental Affairs Committee.
Sharing his experiences in the auction business is important to Randy as he has had the opportunity to travel on behalf of the National Auctioneers Association giving seminars on various auction topics. He has also given several presentations at both state and national conventions on auction related subjects. On July 12, 2008 Randy was inducted into the National Auctioneer's Hall of Fame.
Barb and Randy are the parents of 2 married daughters and also the proud grandparents of Jeremy, Janessa, and Jacob and keep very busy cheering them on in all they do!