Randy Ruhter, Founder & Associate Broker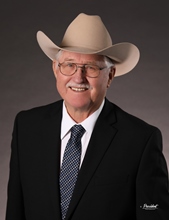 This email address is being protected from spambots. You need JavaScript enabled to view it.
Cell: 402-469-0130
At the heart of our business lies the unique vision of our founder, Randy. For over five decades, Randy has dedicated his life to the art of auctions, becoming one of the most experienced and recognized professionals in his field.

Starting his auction career in 1967, Randy has overseen successful auctions not only across a large expanse of Nebraska but also in multiple other states. His work echoes his deep understanding of the trade, leading every auction with precision, professionalism, and a keen understanding of the market trends.

His journey in real estate sales began almost 25 years ago, and he has held his Nebraska Real Estate Brokers license since 1984. Over the course of his distinguished career, Randy has skillfully orchestrated the sale of thousands of acres of prime farmland in and around south-central Nebraska, further solidifying his reputation in the industry.

Beyond property sales, Randy's expertise in the sale of personal property, particularly farm equipment, is second to none. He conducts as many as a hundred or more personal property auctions annually, a testament to his skill and credibility. This extensive experience and product knowledge have empowered him to complete hundreds of meticulous property appraisals.

Randy's contributions to the auctioneering community go beyond his own enterprise. He has held numerous positions, including Director, Secretary/Treasurer, and President of the Nebraska Auctioneers Association. His dedication and talent were recognized in 1989 when he was named the "Auctioneer of the Year" by the same association.

At the national level, Randy served a three-year term as a Director of the National Auctioneers Association and chaired the Membership Committee. He remains an active participant in the association's Governmental Affairs Committee.

With a passion for sharing his wisdom, Randy has frequently been invited to speak at seminars and conventions, locally and nationally. His efforts were duly recognized when he was inducted into the National Auctioneer's Hall of Fame on July 12, 2008 - a true testament to his dedication and excellence in his field.

Off the auction stage, Randy is a dedicated family man. Alongside his wife Barb, he is a proud parent to two married daughters and a doting grandparent to Jeremy, Janessa, and Jacob. He relishes in supporting his grandchildren in all their endeavors, his commitment to family reflecting the same dedication he extends to his professional life.

Through his commitment, passion, and wealth of experience, Randy has set the foundation of our business. He is the driving force behind our success, exemplifying excellence in the field of auctioneering. His legacy continues to inspire our work and service to our clients.