Mike Foley, Real Estate Sales Associate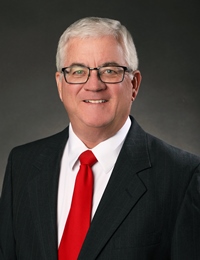 This email address is being protected from spambots. You need JavaScript enabled to view it.
Waco, NE: Cell: 402-366-6030
Meet Mike, your dedicated real estate professional specializing in farmland, farm or construction equipment, antiques and collectibles, and business equipment. With a deep understanding of the market, Mike is equipped to guide both buyers and sellers through a successful transaction journey.
Whether you're looking to buy or sell, Mike is available for private consultations. He is more than happy to meet with you and discuss your specific needs.
A 1978 graduate of the University of Nebraska at Lincoln, Mike holds a Bachelor of Science in Agricultural Economics and Animal Science. His education, coupled with his extensive experience in both crop and animal production, as well as other Ag-related businesses, assures that he can provide well-rounded, expert advice.
Mike's understanding of farm markets and land values is complemented by his knowledge of irrigation technology. Whether your property is best suited for an auction or a traditional listing, Mike will make sure the marketing process is tailored to reach the most interested and motivated buyers.
Mike and his wife, Kristin, are proud parents to three children and have three grandchildren. They live between Waco & Gresham on the family farm, further cementing Mike's connection to, and knowledge of, the agricultural landscape.
At Ruhter Auction & Realty, we understand that every transaction is unique. Let Mike's expertise and personalized approach work for you to ensure a successful buying or selling experience.