Jennifer Kully, Real Estate Sale Associate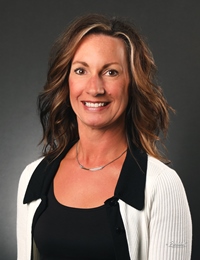 This email address is being protected from spambots. You need JavaScript enabled to view it.
Cell: 402-469-7000
Jennifer Kully, a licensed Real Estate Salesperson since 2022, brings a distinctive blend of dynamism, experience, and camaraderie to the Ruhter Auction & Realty team. Jennifer's journey with our company started back in 2018, when she began contributing her services to our live and online auctions. Her remarkable work ethic, coupled with her contagious smile and laughter, instantly resonated with our team and clientele, making her a perfect fit for our company culture.
Jennifer shares her life with her husband, Jeff Kully, and their two adult children, daughter Jaiden and her husband Christian and son Jace. She not only excels in her professional capacity but also contributes significantly to her local community. Jennifer serves on several Boards in the Adams County area, making a meaningful difference through her active involvement.
Her love for her family, faith, and our team shines through in her work, making her an invaluable asset to Ruhter Auction & Realty. Jennifer's commitment to her clients and her community mirrors our company's values and passion for helping others achieve their real estate dreams.
Trust in Jennifer's expertise and dedication as she navigates the real estate landscape with you, working tirelessly to ensure your experience is smooth, rewarding, and tailored to your unique needs.