HAGEMANN HEIRS ADAMS CO LAND AUCTION
Thursday, February 27, 2014 - 10:00 am
SOLD!
TRACTS 1 & 2 TOGETHER FOR $9,250/ACRE

The auction will be held at Lochland Country Club, 601 West Lochland Road, Hastings, Nebraska

A PIP with detailed information pertaining to these tracts is available by emailing This email address is being protected from spambots. You need JavaScript enabled to view it. or phone (402) 463-8565

The farms are located from Holstein, Nebraska, 3 miles south and 3 1/2 west to Tract #1. Or from the north side of Campbell, Nebraska, 1/2 mile east and 7 miles north to Tract #2.
Both of these tracts are extremely high quality non-irrigated tracts with excellent potential for pivot irrigation development.

METHOD OF SALE: These tracts will be offered separately and as a unit and sold in the manner best suiting the sellers.

TRACT #1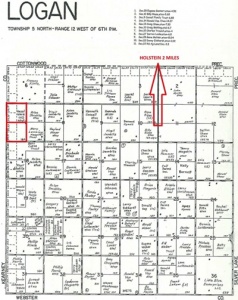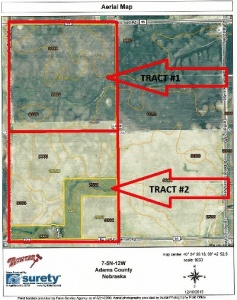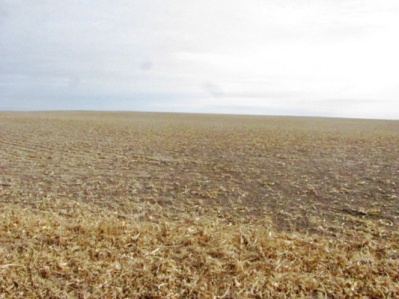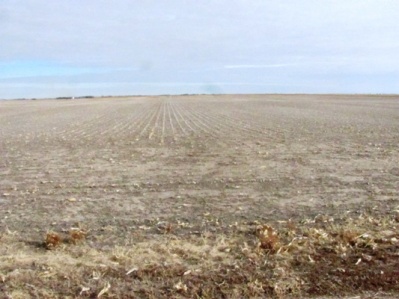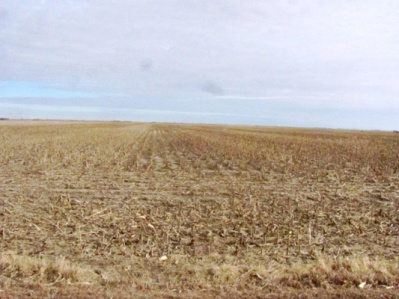 The Northwest Quarter of Section Seven (7), Township Five (5) North, Range Twelve (12) West of the 6th P.M., Adams County, Nebraska 158.52 acres +/-

This is an extremely high quality level farm with great soil types. This is an excellent prospect for future pivot irrigation development.

TRACT #2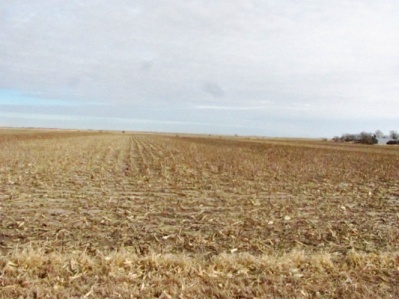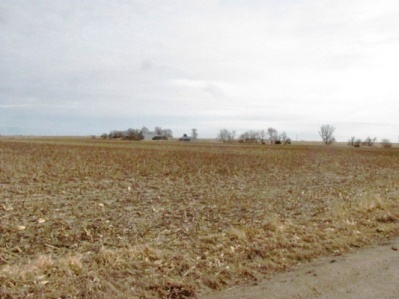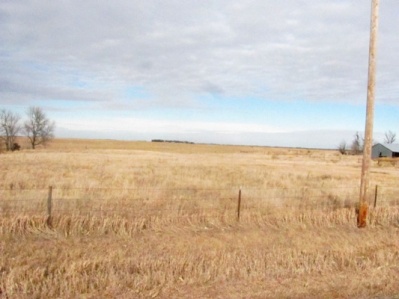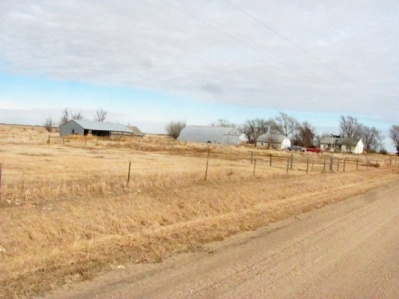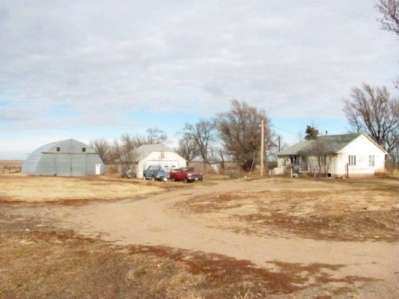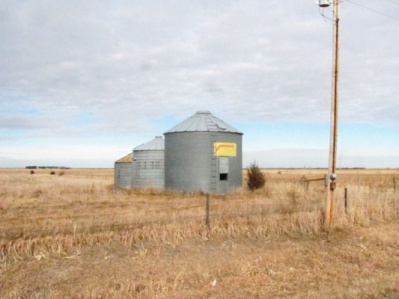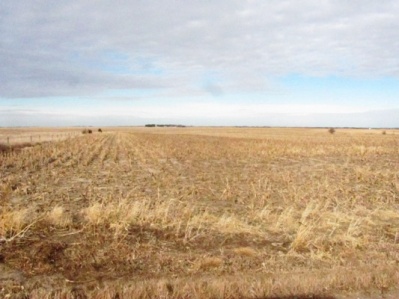 The Southwest Quarter of Section Seven (7), Township Five (5) North, Range Twelve (12) West of the 6th P.M., Adams County, Nebraska 159.24 acres +/-

This tract is a high quality tract. There are approximately 32.97 acres in grassland and an older building site . This tract has extremely good prospects for pivot irrigation development.

TERMS: A payment equal to 20 % of the purchase price will be due the day of the auction. The balance will be due on or before March 27, 2014 by cash, certified funds or a direct wire transfer to the trust account of the closing agent. At closing the sellers will present a title insurance binder indicating marketable title vested in the names of the sellers. Cost of title insurance will be due equally from the buyer and seller. A preliminary title binder will be made by Southern Title. Should the purchaser elect to use a different title insurance provider, the purchaser will pay for the preliminary search. The successful bidders will be required to sign a non-assignable purchase agreement at the close of the auction.

POSSESSION: Full possession for the 2014 crop year will pass to the purchaser at closing.

DISCLAIMERS: Although great care has been used in gathering the information that is included in our advertising and PIP's, the content is not guaranteed. Interested bidders should conduct their own Due Diligence.

DECLARATIONS: Ruhter Auction & Realty, Inc. is acting as the agent representing the sellers in this transaction. The bidding increments will be at the discretion of the auctioneer.

Heirs of Minna A. Hagemann
Daniel Ware P.O.A.