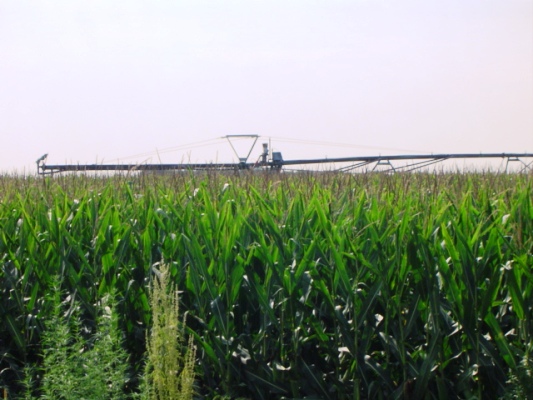 TRIPLE E & L INC.
YORK COUNTY, NEBRASKA
LAND AUCTION

Friday, November 8, 2013 - 10:00 am
SOLD!
TRACT #1 - $12,600/ACRE
TRACT #2 - $12,300/ACRE

Auction will be conducted at the Best Western Banquet Facility (Formerly Holiday Inn), 4619 S. Lincoln Ave., York, NE - just south of the Highway 81 & I80 Interchange south of York, Nebraska.

This auction features two extremely high quality farms located in an area with excellent markets due to seed production, ethanol production and excellent grain terminal outlets. Both the underground water and soil types make these both excellent candidates for both the buyer or investor.


TRACT #1
Located from Highway 81 & I80 Interchange at York, 1/2 mile south to Road 9 and 4 miles east to Road P. to the northwest corner of the farm.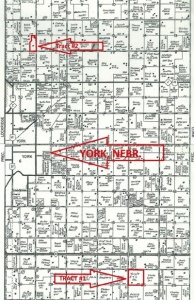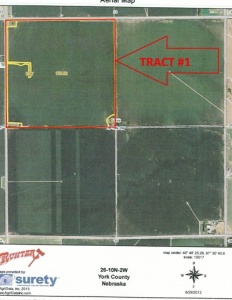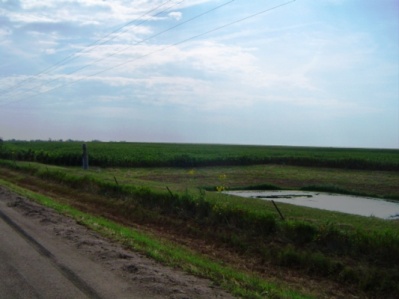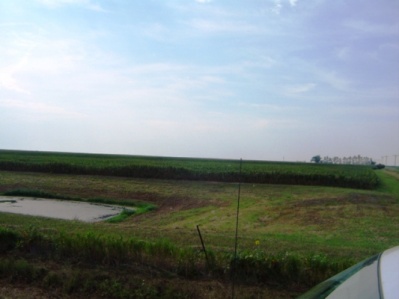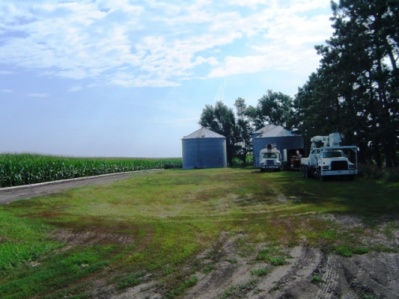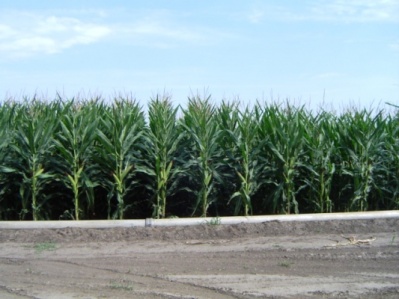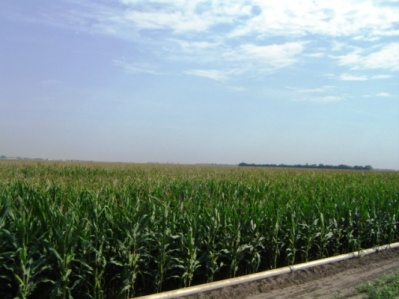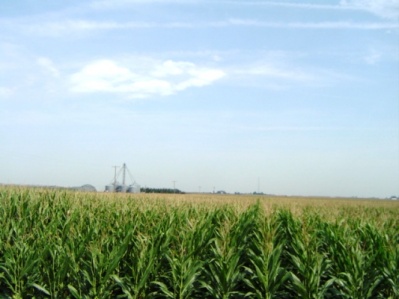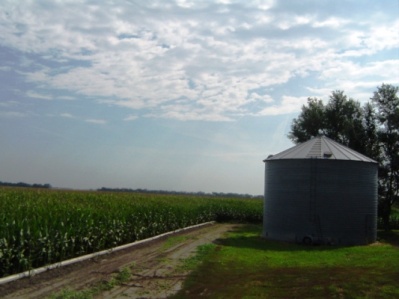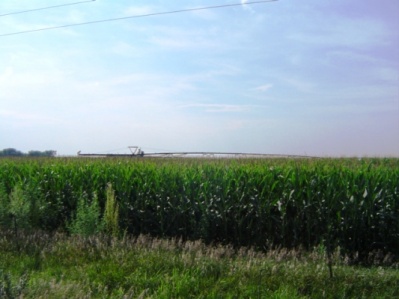 The Northwest Quarter of Section Twenty-six (26), Township Ten (10) North, Range Two (2) West of the 6th P.M., York County, Nebraska.

This is an extremely level pivot farm with a 1982 Valley 7 tower sprinkler system. The well is powered by a 40 HP electric motor. There is a reuse pit with pump and 3 bins with an approximate total capacity of 26,000 bushels with drying floors and fans. The pivot corners would be also irrigable. The farm features an extremely high percentage of productive land.

TRACT #2
Located from the north side of York on Highway 34, 1 mile east and 1 mile north to the intersection of Road 16 & Road M, the southeast corner of the property.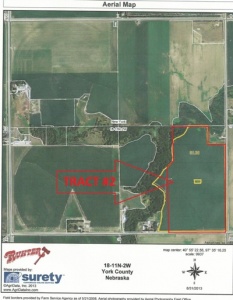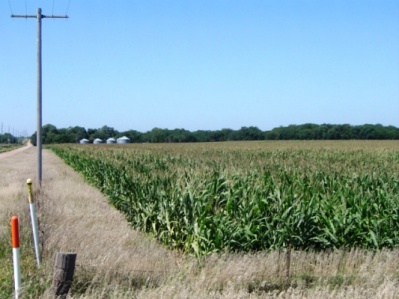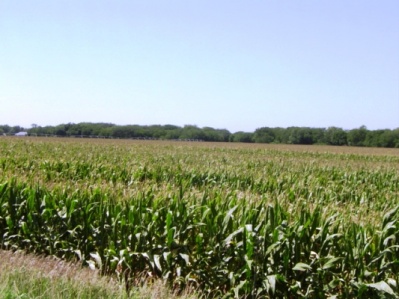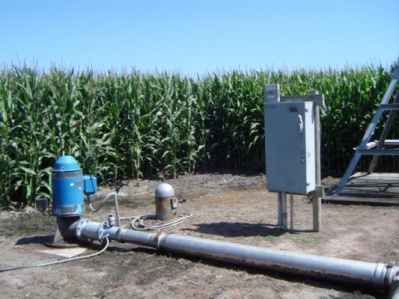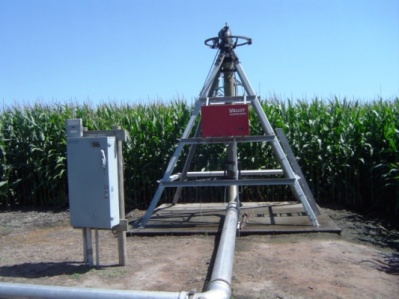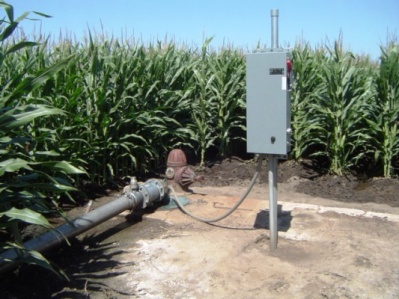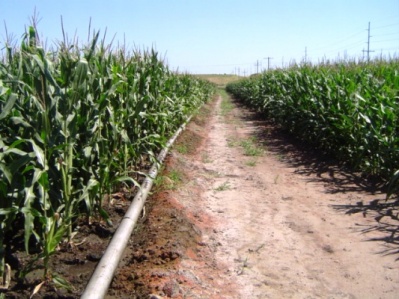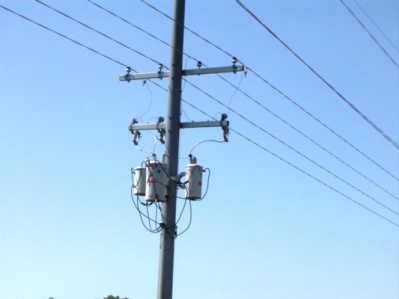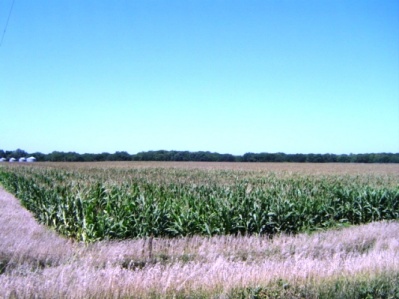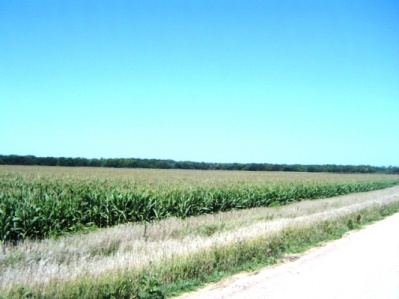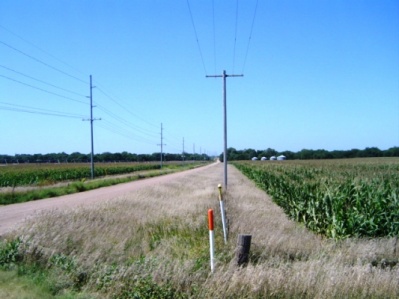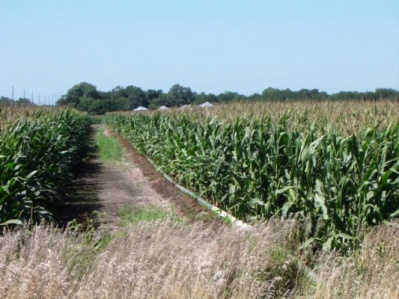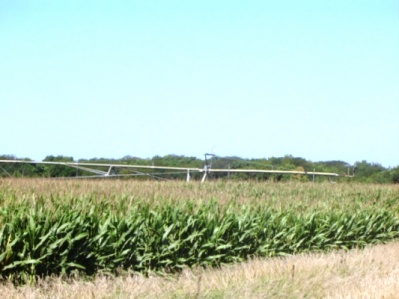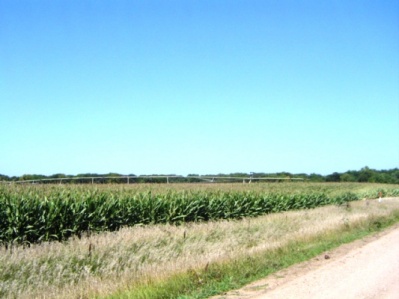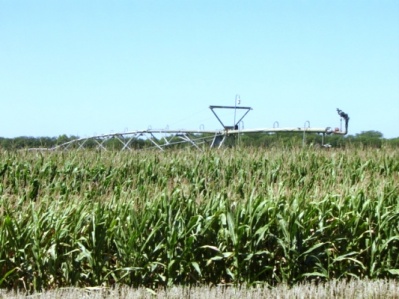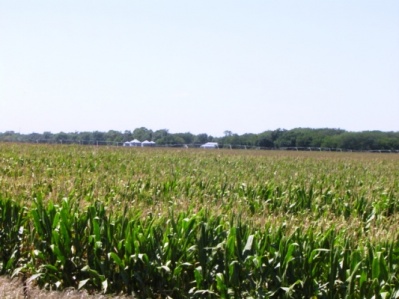 Approximately 80 acres +/- in the Southeast Quarter of Section Eighteen (18), Township Eleven (11) North, Range Two (2) West of the 6th P.M., York County, Nebraska. (Actual acreage will be determined by a survey prior to the auction date.

This tract features a very level tract with a small area to trees on the northwest side. There is a 1970's model Valley sprinkler system with a 30 HP electric motor and an additional submersible irrigation well (new 10 HP) along the county road.

Interested parties should contact the auction company to receive a PIP (Property Information Packet) containing pertinent information about the subject property. Information such as aerial, soils and topography mapping, tax data, FSA information, well information are all included in the PIP. To receive your copy, call the Listing Agent, Mike Foley at (402) 366-6030.

TERMS: A payment equal to 20% of the purchase price will be due the day of the auction. The balance will be due on or before December 9. 2013 by cash, certified funds or a direct wire transfer to the trust account of the closing agent. At closing the sellers will present a title insurance binder indicating marketable title vested in the name of the seller. Cost of title insurance will be paid equally by the buyer and seller.

POSSESSION: Full possession will be given to the purchaser at closing.

DISCLOSURES AND DISCLAIMERS: Although the greatest of care in gathering the information included in this notice and in our PIP, the accuracy cannot be guaranteed. Interested parties are advised to complete their own Due Diligence. Ruhter Auction & Realty Inc. are acting as the agent for the seller in this transaction.

SELLERS: TRIPLE E & L INC.

Mike Foley, Listing Agent (402) 366-6030