PAVELKA CLAY CO. LAND AUCTION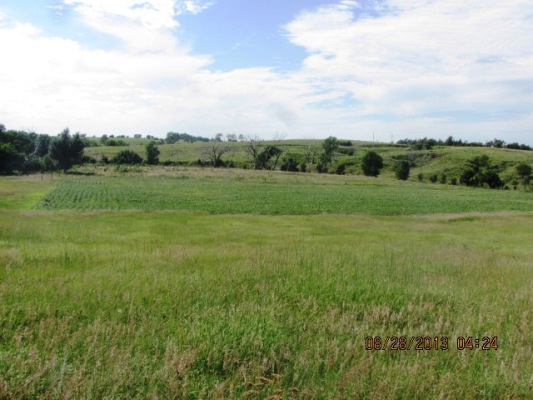 PAVELKA 320 ACRE
CLAY COUNTY, NEBRASKA
LAND AUCTION

Friday, November 15, 2013 - 10:00 am
SOLD! TRACT #1 & #2 TOGETHER - $2,600/ACRE

The auction will be held at the Lochland Country Club Banquet Room located at 601 West Lochland Road, Hastings.

The farms are located from Fairfield, Nebraska, 7 miles west on Highway 74 to Road D, then 3 miles south. Or, from the intersection of the Glenvil Spur #18E and Highway 74, 2 miles east on Highway 74 and 2 miles south.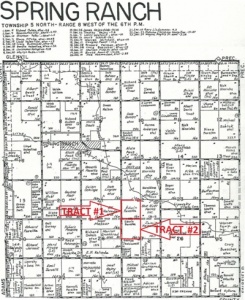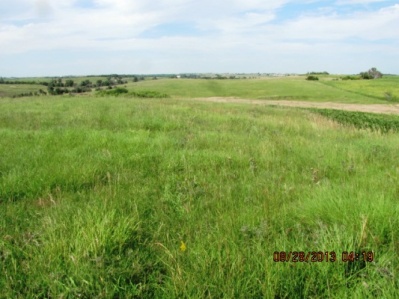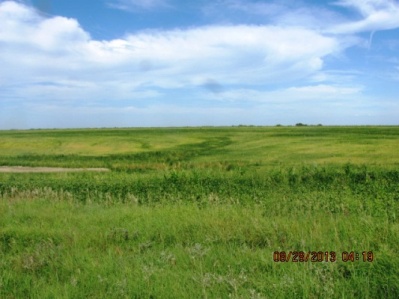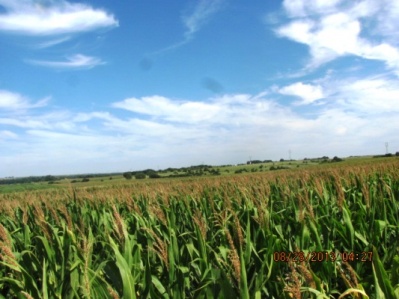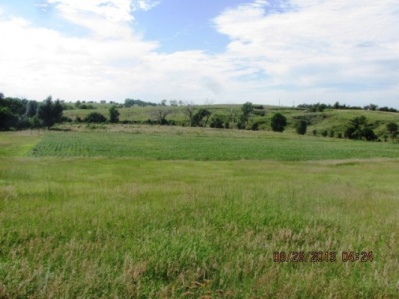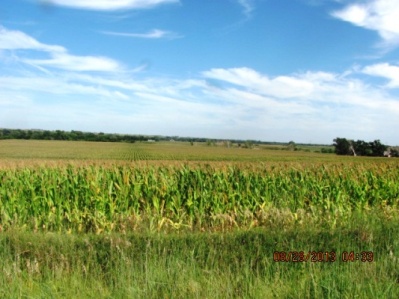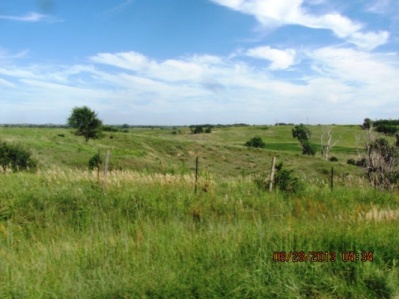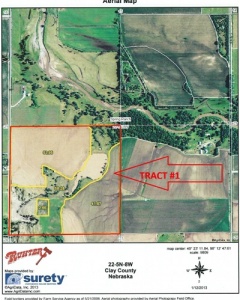 TRACT #1

The Southwest Quarter of Section Twenty-two (22), Township Five (5) North, Range Eight (8) West of the 6th P.M., Clay County, Nebraska (160 Acres +/-
This farm is a combination of gently rolling to rolling farm land and native pasture land and meadows.
There is a large earthen dam located in the pasture with areas of trees. A creek bed runs laterally from the southwest to the northeast corner. The Blue River lies just adjacent to the north of this tract.. There is an old abandoned homestead site located in the pastureland.
TRACT #2

The Northwest Quarter of Section Twenty-seven (27), Township Five (5) North, Range Eight (8) West of the 6th P.M., Clay County, Nebraska (160 Acres +/-
This tract offers a mix of level to rolling crop land as well as native meadow land, and creek bottom pastureland with trees. There has been conservation terracing completed on a portion of the crop land.
This will be conducted as a Multi-Parcel Auction offering the properties separately and in combination and they will be sold in the manner best suited to the seller.
TERMS:
A payment equal to 20% of the purchase price. The balance will be due on or before December 16, 2013 by cash, certified funds or a direct wire transfer payable to the Trust Account of the closing agent. At closing, the seller will present a title insurance binder indicating marketable title vested in the name of the seller. Cost of Title insurance will be paid equally by the buyer and the seller. The 2013 and all prior taxes will be paid by the seller.
POSSESSION:
Full possession for the 2014 crop year will pass to the buyer giving full possession to the purchaser March 1, 2014.
Although great care was used in assembling the enclosed information, the content is not guaranteed. Interested bidders should complete their own Due Diligence.
A PIP (Property Information Packet) is available with information and data pertaining to these properties. The PIP is available by email or by mail. Contact the office of Ruhter Auction & Realty, Inc. for that information.
SELLERS: Don Jr. & Sheryl A. Pavelka