COATS ADAMS CO LAND AUCTION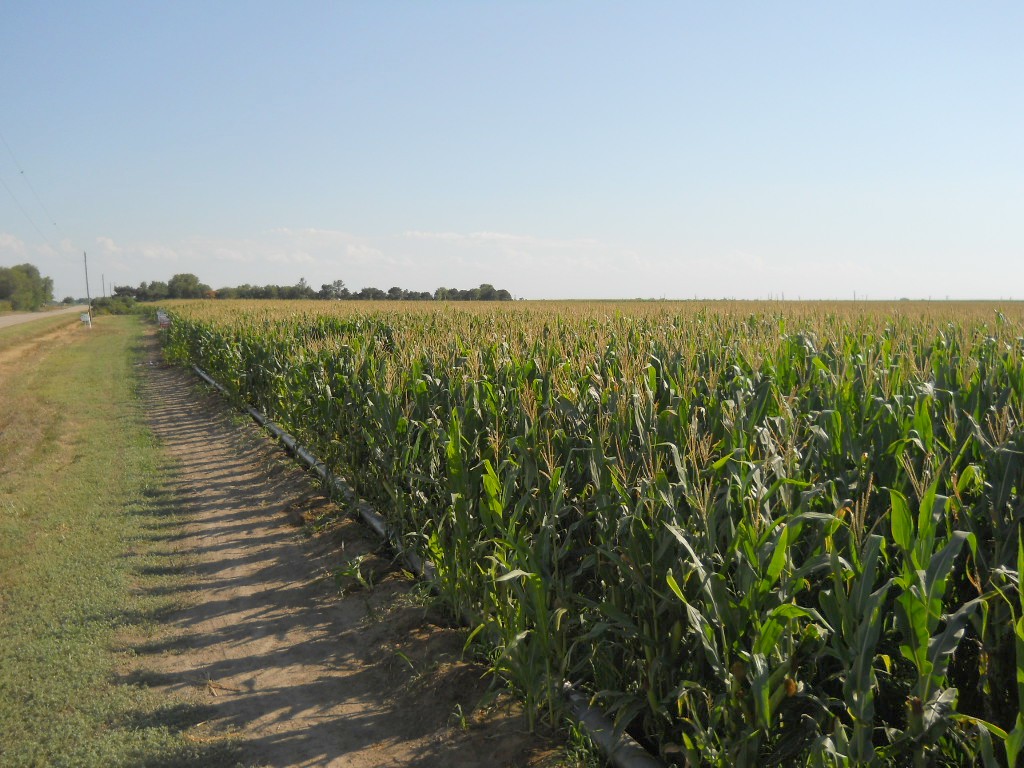 COATS FAMILY FARM L.L.C.
2 Tract Adams County, Nebraska
LAND AUCTION

Tuesday October 23, 2012 2:00 P.M.

The auction will be held in the Garden Café/Hastings Hotel Banquet Room 2205 Osborne Drive East, Hastings, Nebraska.
TRACT #1 SOLD - $10,100
TRACT #2 SOLD - $8,375 

The farms are located from the north edge of Juniata, Nebraska, ½ mile west to Liberty Avenue and 1 mile north.
Manner of Sale: This auction will include Multi-Parcel bidding. Each tract will be offered as a separate parcel and both tracts will be offered in a 1 tract combination. The properties will sell in the manner best suited to the sellers. The Multi-Parcel program allows prospective bidders to bid on separate tracts of their choice or the combination of both tracts until all tracts close simultaneously.

TRACT #1
Legal Description: Southwest Quarter (SW ¼) except Coats Family Farm Subdivision in Section Thirty-six (36), Township Eight (8) North, Range Eleven (11) West of the 6th PM, Adams County, Nebraska. 153.64 acres more or less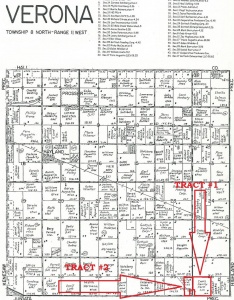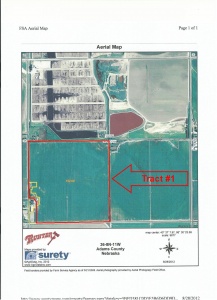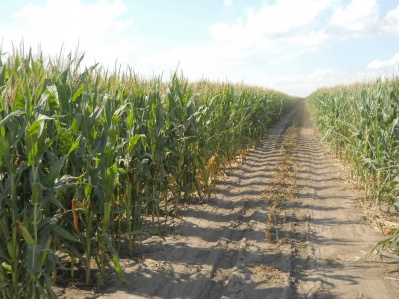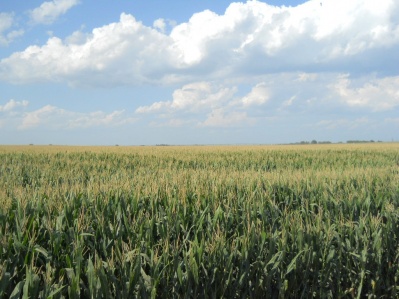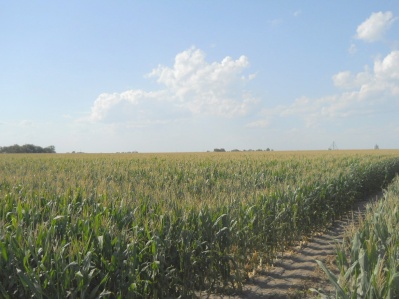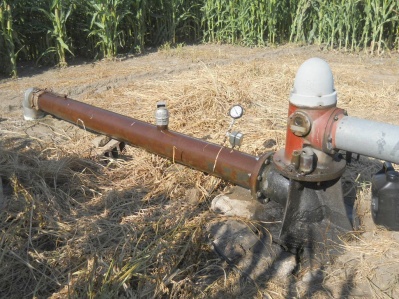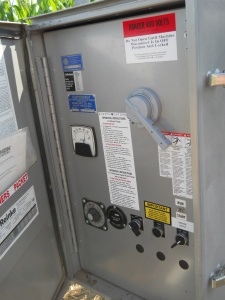 Equipment included with tract #1 includes a Reinke Center Pivot system, Johnson 11-10 gear head as well as the well and pump.

TRACT #2
Legal Description: East Half (E ½) of the Southeast Quarter (SE ¼) except Tax Lots 2 & 3 and except road right of way in Section Thirty-five (35), Township Eight (8) North, Range Eleven (11) West of the 6th PM, Adams County, Nebraska. (70.54 acres more or less).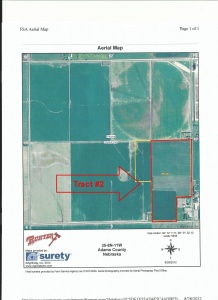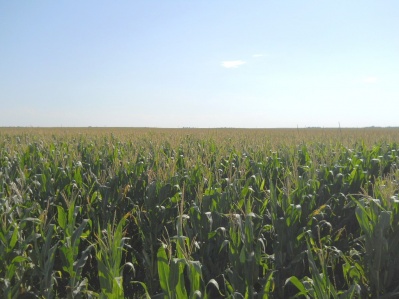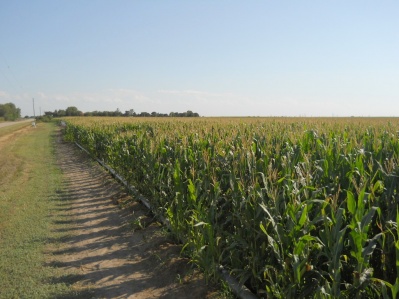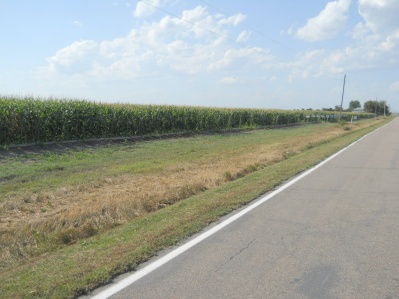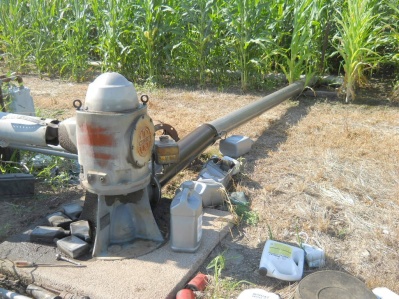 Equipment include with Tract #2 are an 8" pump, US Motors 50 HP gear head. Note-The well is located along the west side of Tract #1. If the tracts sell separately, an easement allowing use of the well will be granted to the purchaser of Tract #2. That easement will be in place prior to closing and will be in effect for the life of the well. It will provide that the purchaser of Tract #2 will be responsible for the maintenance of that pump and related equipment.

These tracts are excellent tracts exhibiting some of the best potential for yields in the Adams County region. Their location adjacent to one of Nebraska's premier feed lots and in close proximity to both major grain terminals as well as several large ethanol production facilities offer fantastic marketing options.

Tract #1 is a very gently rolling to level pivot farm. The mix of great soil types, abundant water as well as terrain make this a great unit.

Tract #2 consists of approximately 53.3 acres of gravity irrigated crop land and 16 acres of non-irrigated crop land. This smaller tract would make an excellent investment for the investor looking for a small acreage as well as area farmers.

Possession: The purchasers will receive full possession of the properties for the 2013 crop year.

Terms: A payment equal to 20% of the purchase price will be due the day of the auction. The balance will be due on or before November 23, 2012 by cash, certified funds or a direct wire transfer to the account of the closing agent. The 2012 and all prior taxes will be paid by the seller. At closing the seller will supply a title insurance binder indicating marketable title vested in the name of the seller. Title Insurance costs will be split equally between the buyer and seller.

Interested bidders may receive additional information by contacting Ruhter Auction & Realty Inc. and requesting a PIP. Included in this packet are aerial mapping, soils and topography maps, FSA data and well information.

Disclaimer: All inspections required by the purchasers or bidders need to be made prior to auction day. This sale is not contingent upon the ability of the purchaser to secure financing.

Ruhter Auction & Realty Inc. is acting as agents for the sellers in this transaction.