ECKHARDT FRANKLIN CO. LAND AUCTION
SOLD - $6,375/ACRE

Monday, March 5, 2012 - 10:00 A.M.
Campbell Community Center, 721 Broad Street, Campbell, Nebraska

Legal Description: Approximately 205 acres in the North Half of Section One (1), Township Two (2) North, Range Thirteen (13) West of the 6th P.M., Franklin County, Nebraska except 2 acre site with building.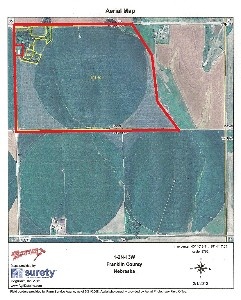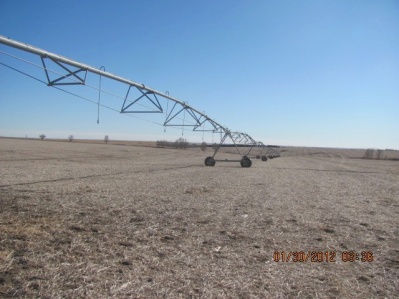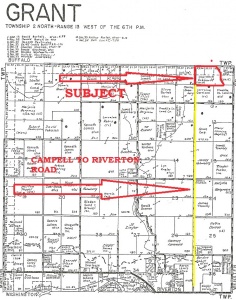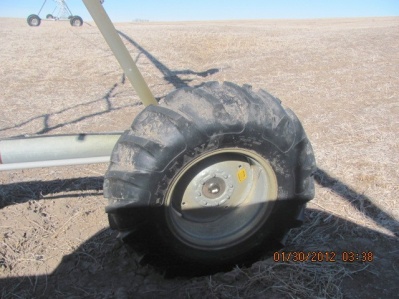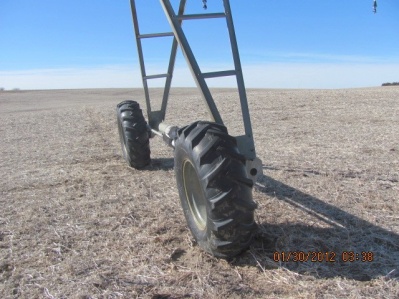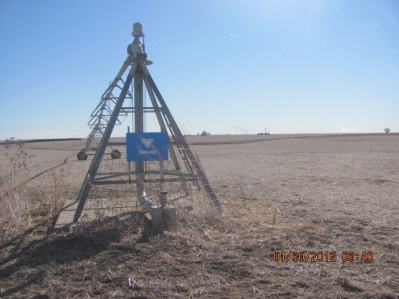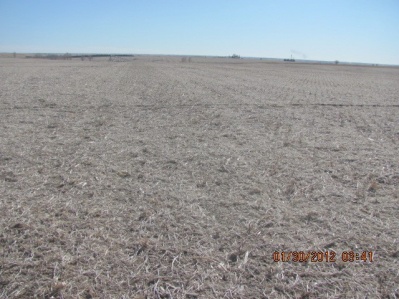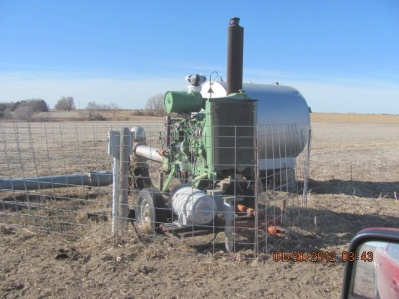 The farm location is from Riverton, Nebraska, ½ mile east and 6 miles north or from Campbell, Nebraska, 1 mile west and 8 miles south on the Campbell-Riverton road.
This is a pivot irrigated and non-irrigated farm with excellent soil types, good irrigation equipment and good water source.
This property includes a standard Valley center pivot system served by an 8" well with a JD diesel power unit. The balance of the property is in non-irrigated land as well as shelter belts and yard area.
Terms: A payment equal to 20% of the purchase price will be due the day of the auction. The balance will be due by cash, certified funds or a direct wire transfer to the trust account of the closing agency on or before February April 5, 2012. At closing the seller will present a title insurance binder indicating marketable title vested in the name of the seller. Cost of title insurance will be split equally between the buyer and the seller. Transfer will be by Warranty Deed. The 2011 and all prior taxes will be paid by the sellers.
Possession: This farm sells with full possession subject to the current lease for the 2012 crop year. This lease is a cash lease. Details are in our PIP.
Full details are available by contacting the auction company by phone at (402) 463-8565 or in the York area, (402) 362-4440 or email us at This email address is being protected from spambots. You need JavaScript enabled to view it.. A PIP is available with 2012 lease information, aerial maps, soils and topography maps, well data, as well as FSA information.
Seller: Lawrence R. Eckhardt