KATZBERG-WILLIAMS 160 ACRE ADAMS CO. LAND AUCTION
SOLD - $5,800/ACRE - TRACT 1 & 2 COMBINED
Monday February 27, 2012 - 10:00 A.M.
Auction will be conducted in the Hastings Hotel/Garden Café Banquet Facility, 2205 Osborne Drive East, Hastings, NE
This is a combination of irrigated, non-irrigated and fantastic Little Blue River Habitat land.
The property is located from Ayr, Nebraska, 2 miles south on Highway 281, then ½ mile west to the beginning.
Legal Description: The Southwest Quarter of Section Nine (9), Township Five (5) North, Range Ten (10), West of the 6th P.M., Adams County, Nebraska, 157.04 acres more or less.
TRACT #1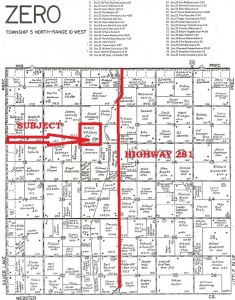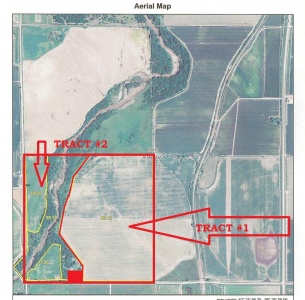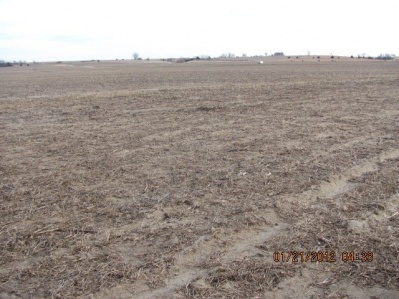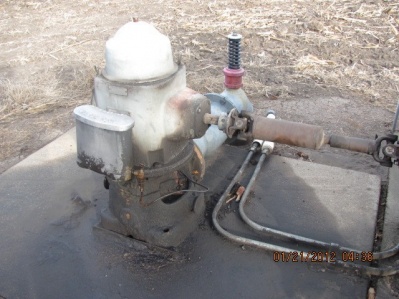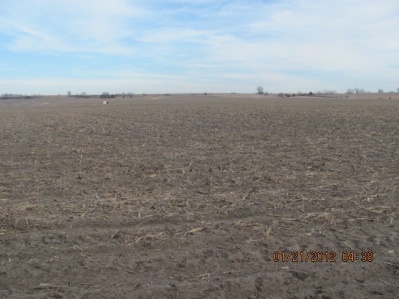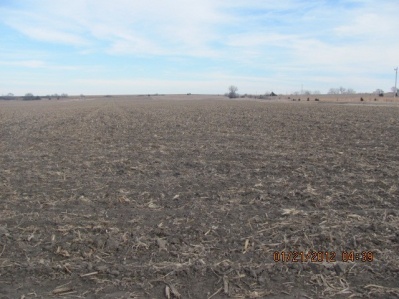 This property features approximately 99.1 acres of land which is presently irrigated from a pivot system that is owned by the present tenant that also irrigates portions of an adjacent tract. A large portion of this tract was formerly irrigated by gravity irrigation from the 8" well located on this tract. The terrain is level to gently rolling. There is an 8" well and gear head located on this tract.
TRACT #2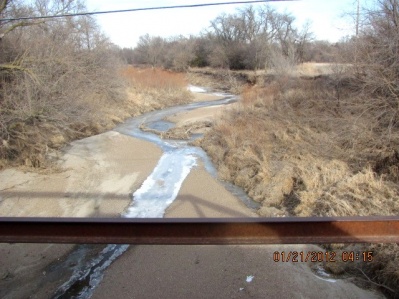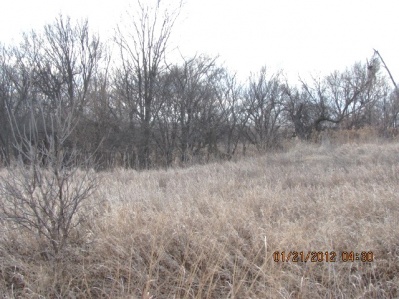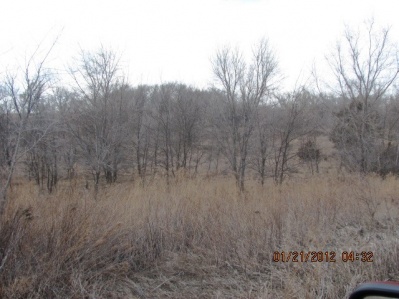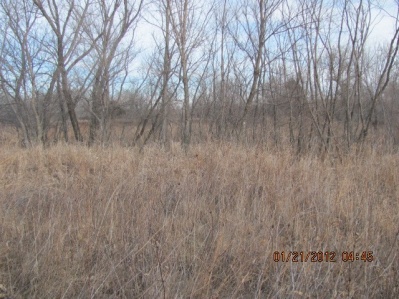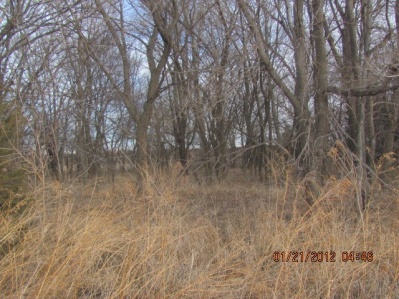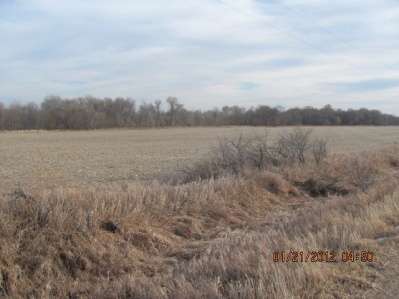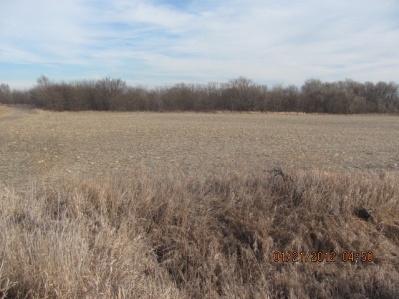 This property includes approximately 21.78 acres of non-irrigated bottom land. Also included is approximately 32.2 acres of some of the very best habitat land in the area. It features heavy growths of hard wood trees as well as other trees, shrubs and underbrush. There are approximately ½ mile of river with access to both sides with good seclusion.
Method of Sale: Both Tracts #1 & #2 will be offered separately and in combination and sold in the manner best suited to the sellers.
Terms: A payment equal to 20% of the purchase price will be due the day of the auction. The balance will be due by cash, certified funds or a direct wire transfer to the trust account of the closing agent. At the closing the seller will present a title insurance binder indicating marketable title vested in the name of the seller. The cost of the title insurance will be shared equally by the buyer and seller.
Possession: The purchaser will receive possession at closing subject to the existing lease for the 2012 crop year. Details of that lease are available in our PIP which also includes such information as aerial photo, crop and topography maps, well data, FSA information etc.
Request the PIP by email at This email address is being protected from spambots. You need JavaScript enabled to view it. or call (402) 463-8565 or in the York area, (402) 362-4440.
Disclosures: All inspections required by the purchaser need to be completed prior to the auction date. All equipment included in this sale sell in as-is condition. This sale is not contingent upon the ability of the purchaser to secure financing. Ruhter Auction & Realty Inc. and agents are acting as the Seller's Agent in this tranaction.
Sellers: Ronald D. Katzberg& Evelyn M. Katzberg Revocable Trust - Beverly K. Johnson Revocable Trust