STADLER 80 ACRE ADAMS CO. LAND AUCTION
SOLD - $1,770/ACRE

Tuesday, November 29, 2011 - 2:00 P.M.
Auction will be held in the Garden Café/Quality Inn Banquet Center, 2205 Osborne Drive East, Hastings, Nebraska.
The farm location is from Holstein, Nebraska, 1 mile north and 2 miles west on Highway 74, then ¼ mile north on Shiloe Avenue, east side of the road.
Legal Description: The North Half of the Southwest Quarter of Section Seventeen (17), Township Six (6) North, Range Twelve (12) West of the 6th P.M., Adams County, Nebraska. 80 acres more or less.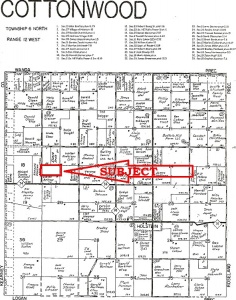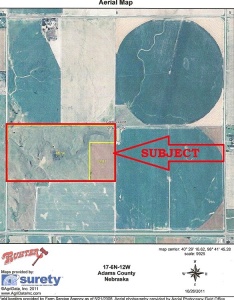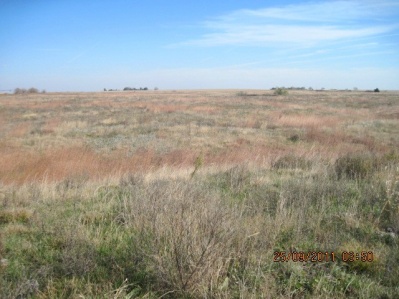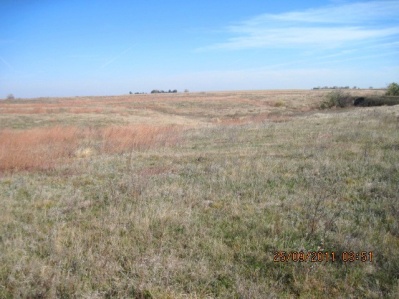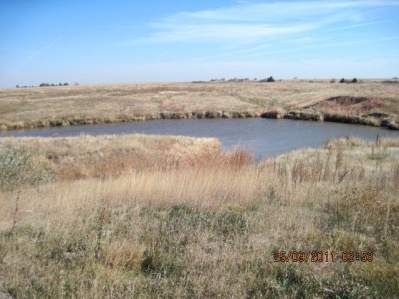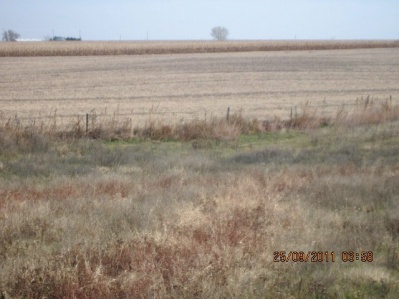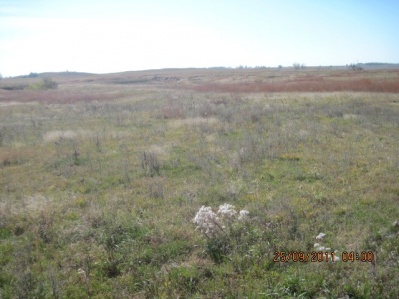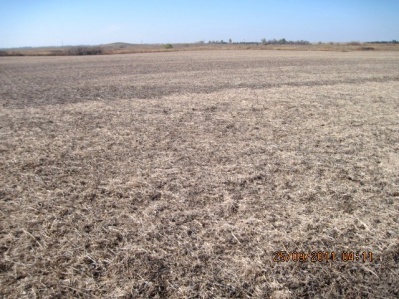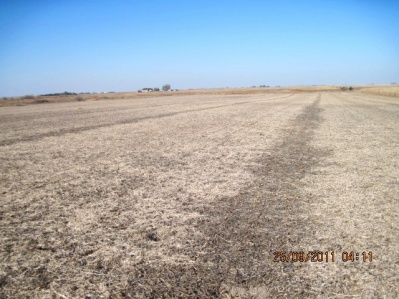 This is rolling native pasture land tract with approximately 12.87 acres of excellent quality farm land located in the southeast corner of the property.
There is an earthen dam located in the pastureland for livestock watering.
There is excellent access on gravel road ¼ mile from hard surfaced Highway 74.
Terms: A payment equal to 20% of the purchase price will be due the day of the auction. The balance will be due and payable to the closing agent on or before December 29, 2011 by cash, certified funds or a direct wire transfer. At closing, the seller will present a title insurance binder indicating marketable title vested in the names of the sellers. Cost of title insurance will be paid equally by the buyer and seller. Transfer will be by Warranty Deed. The farm sells with full possession for the 2012 crop year. The 2011 and all prior taxes will be paid by the sellers.
Disclosures: All inspections required by the purchaser need to be completed prior to the auction date. Ruhter Auction & Realty Inc. is the agent for the sellers. This sale by auction is not contingent upon the ability of the purchaser to secure financing.
Interested parties should contact Ruhter Auction & Realty Inc. for a PIP (Property Information Packet) with details such as aerial, topography and soil maps, FSA information, tax information etc. Call (402) 463-8565 or email to This email address is being protected from spambots. You need JavaScript enabled to view it..
Sellers: Merlin & Caroline Stadler