157.42 Acres Hall County, Nebraska High Quality Irrigated Farmland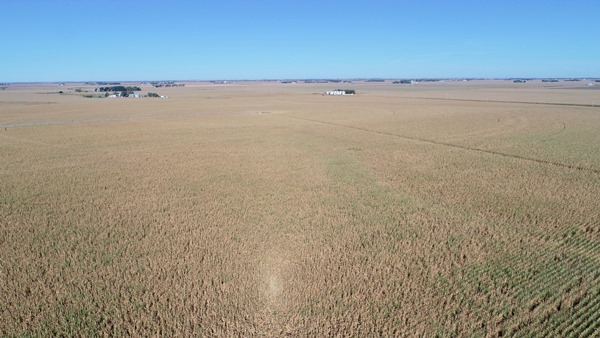 $11,750/ Acre
Welcome to a prime piece of farmland in Hall County, located in the agriculturally prolific region of South-Central Nebraska. An area renowned for its premium soils and abundant underground water supply, this pivot irrigated farm stands as a testament to the quality and potential of the region's agricultural offering.
Key Features:
High Quality Soils: Containing nearly all Hord and Hall silt loam soils
Competitive Markets: Nearby Ethanol plant, Cooperatives, and Feedlots
Water Resources: Plentiful supply of underground water
Whether you're a seasoned farmer aiming to expand your operations, or an investor seeking to diversify with a robust asset, this Hall County farm stands as a golden opportunity. South-Central Nebraska's fertile lands are waiting for you.
Location: 2 miles East of Wood River on Hwy 30 to S 110th Road, then turn North 1 ½ miles and farm is located on West side of Road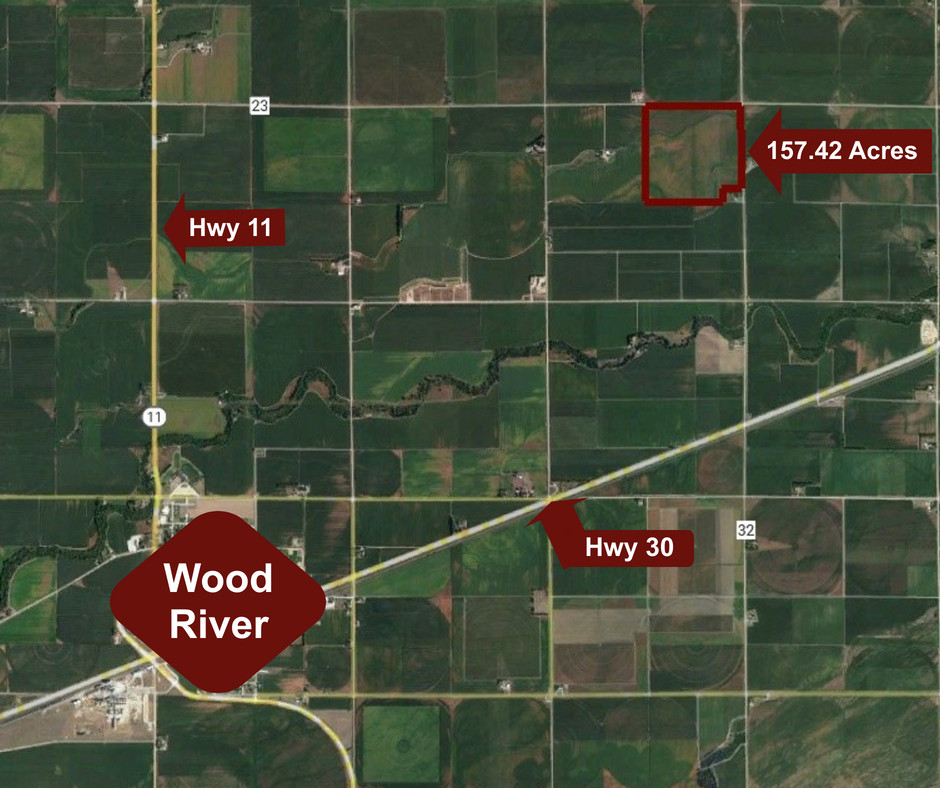 Legal Description: NE ¼ in Section 9-T10N-R11W Hall County, NE 157.42 acres +/-
Well Data:
G-005623 drilled 4/30/1992 estimated 1,000 gpm at that time.

G-005624 drilled 6/7/1986 estimated 1,000 gpm at that time.
Irrigation Equipment: Includes 2013 T-L 8 tower pivot with Corner system, FPT Power Unit, and Gearhead. Power Unit shed cover and fuel tank are owned by tenant and not included.
FSA Data:
Farmland 159.07
Cropland 154.65
Base Acres:
Corn 151.96

Total Base 151.96
Taxes: $12,447.94 (2022)
NOTE: There is a Right of First Refusal on this farm. For more details please call.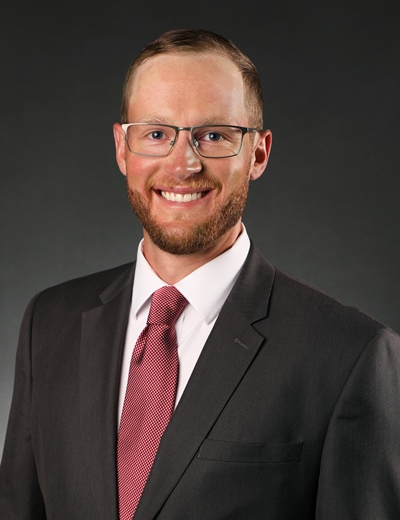 DJ Pfeiffer
402-525-2515