44.37 Acres Hastings, Nebraska Prime Development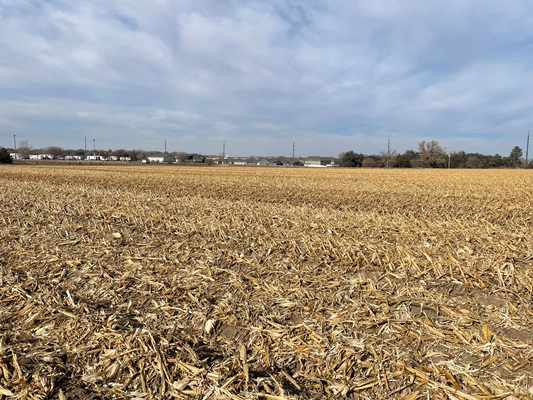 This 44.37-acre property located in Hastings, Nebraska (Intersection of N. Elm and 26th Street) offers an excellent opportunity for potential buyers. Situated between residential and commercial zoning areas, this property has immense potential for development. This property is currently zoned R-1A.

$1,000,000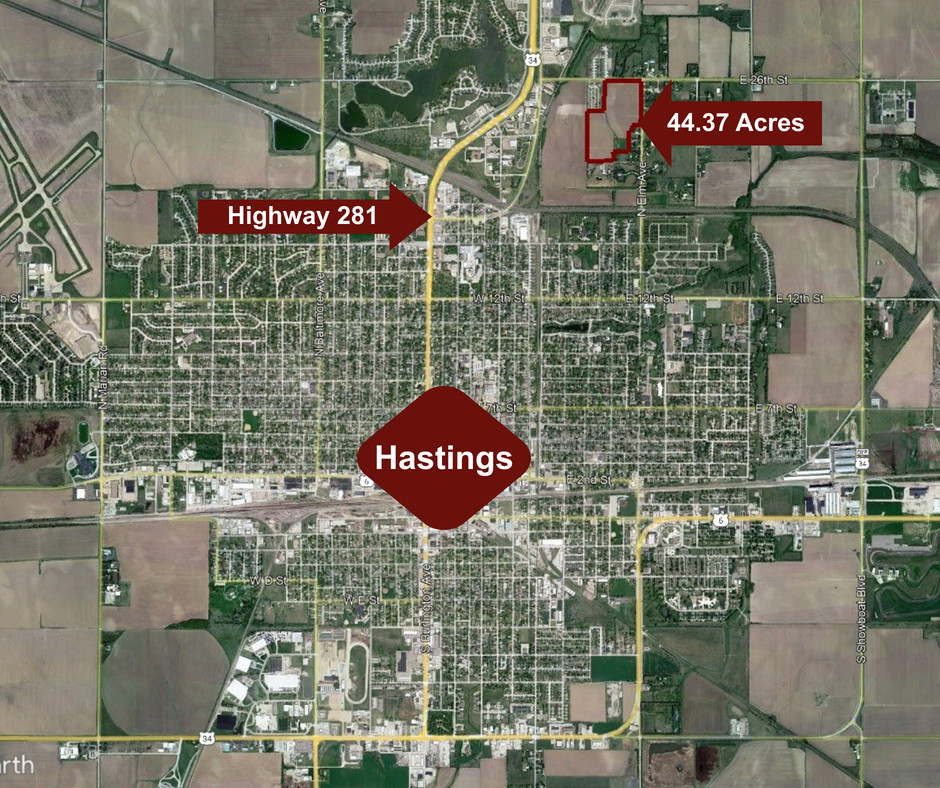 Utility Information:
The property is equipped with essential utilities to support development:
Sewer Main: There is access to a sewer main, facilitating easy connection for wastewater disposal.

Water Main: A water main is available on the property, providing a reliable water supply for future development.

Gas Distribution: Gas distribution infrastructure is in place, ensuring convenient access to natural gas for heating and other purposes.
Infrastructure:
The property benefits from existing infrastructure, including:
Sidewalk & Curb along Elm Avenue: There are sidewalks and curbs along Elm Avenue, which enhances accessibility and convenience for residents or businesses.
Current Use:
Presently, the property is utilized for production agriculture, primarily utilizing gravity irrigation. It is worth noting that the irrigation well is located on the neighboring property. This agricultural use can serve as an interim income source or can be transitioned into a different use as desired.
FSA Information:
The Farm Service Agency (FSA) provides the following information regarding the property:
Farmland: The property consists of 42.51 acres of farmland.

Cropland: Out of the total farmland, 39.7 acres are designated as cropland, suitable for various agricultural activities.

Corn Base: The property has a corn base of 19.4 acres.

Soybeans Base: There is a soybeans base of 19.50 acres.

Total Base: The combined corn and soybeans base totals 38.9 acres, providing a substantial foundation for agricultural operations or potential diversification.
This property's ideal location, available utilities, existing infrastructure, and agricultural potential make it an attractive investment opportunity for developers or individuals looking to establish a residential or commercial project in Hastings, Nebraska.