UNDER CONTRACT! 159.48 Acres Webster County, Nebraska Irrigated Cropland/Native Grass Combination
$4,750/ Acre
Description: This very productive farm consisting of gravity irrigated cropland and native grass is a tremendous opportunity for the row crop or livestock producer. The native grass is currently being used as a source of hay production; however, it has the potential for additional cropland development. The gravity irrigated cropland consists of mostly Holdrege silt loam soils.
Location: From Red Cloud go 5 miles east on Hwy 136 (or 5 miles west of Guide Rock) to Rd 1700 then ½ mile north.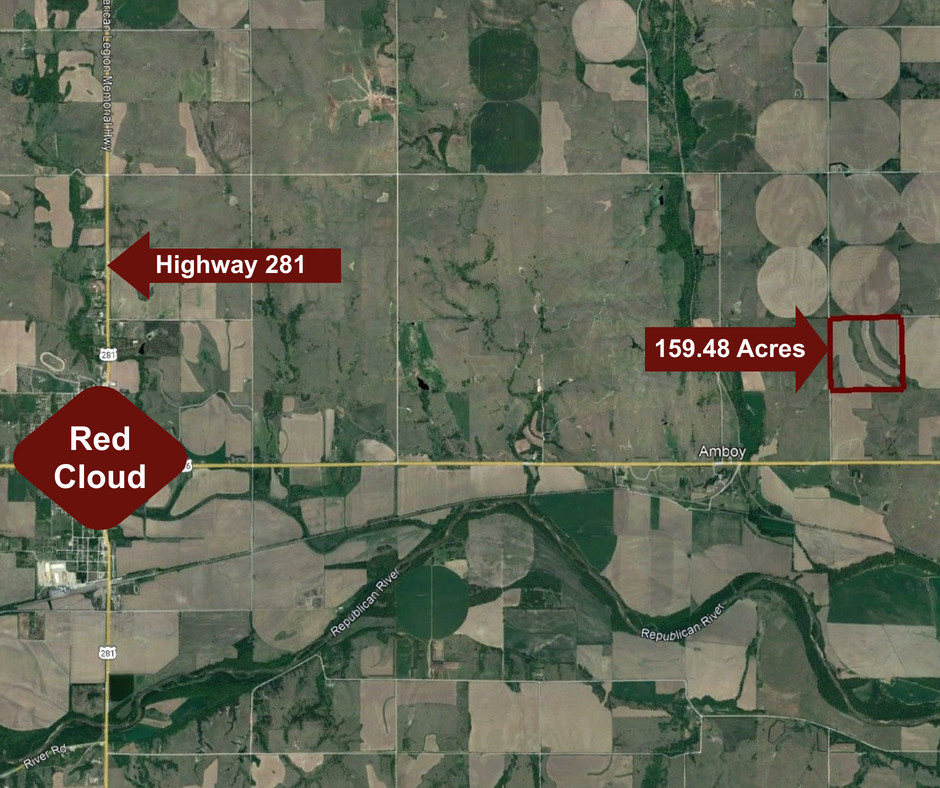 Legal Description: NW ¼ of Section 35-T2N-R10W Webster County, NE 159.48 acres +/-
Equipment:
JD 4045DF150 power unit, 5,621 hours
Amarillo 60 hp 1:1 ratio gearhead
JD 4045TF150 power unit, 7,372 hours
Amarillo 80 hp 11:10 ratio gearhead
NRD Information: 100.4 certified irrigated acres according to the Lower Republican NRD. 54" allocation over the next 5 years (beginning 2023) available.
Well Data: 2 irrigation wells. One of the wells is located on the property to the east and there is an easement for irrigation well and underground pipe and the maintenance, repair, and replacement thereof.
Taxes:
$6,595.84 (2022) Real Estate
$803.20 (2022) Occupation