UNDER CONTRACT! 72.27 Acres Clay County, Nebraska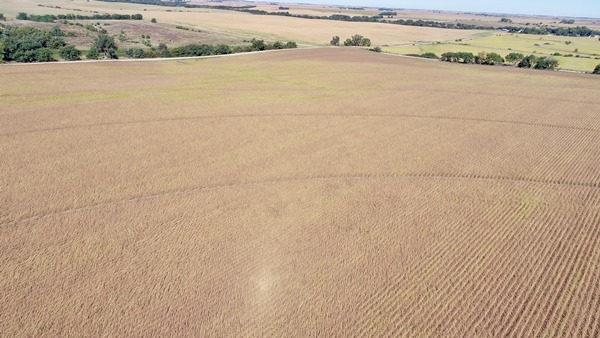 High Quality Farmland
FOR SALE
$10,500/ Acre
*Seller requests no offers presented until November 1, 2021*
Location: From the intersection of Hwy 6 & Hwy 14 go 7 miles north to Road 324 (Eldorado) then 3 miles west.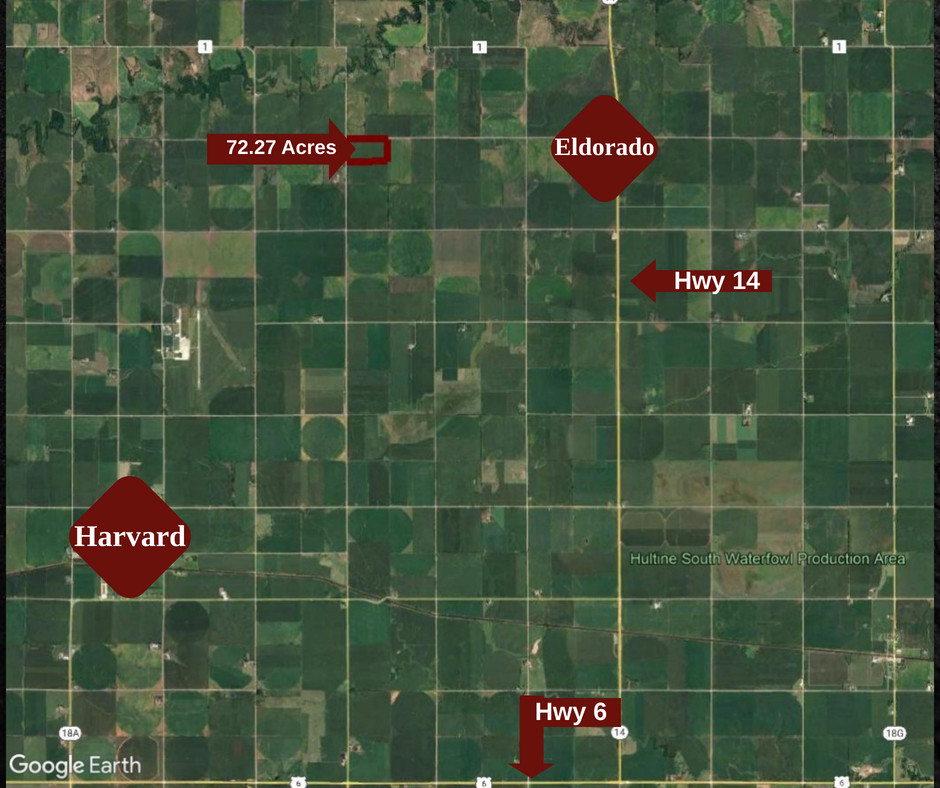 Legal Description: N ½, NW ¼ in Section 7-T8N-R6W Clay County, Nebraska 72.27 acres +/-
Description: This is an excellent pivot irrigated farm with productive soils and good supplies of underground water. The farm has a history of tremendous yields including a 90.5 bushel whole farm soybean average in 2021.
FSA Information:
Cropland 70.78
Wheat Base 0.30
Corn Base 64.62
Grain Sorghum 4.00
Soybeans 1.78
Total Base 70.70
Irrigated 58.78
Non-Irrigated 12.0
Crop Insurance 2021
Corn Irrigated Approved APH 249
Corn Non-Irrigated Approved APH 164
Soybeans Irrigated Approved APH 77
Soybean Non-Irrigated Approved APH 56
Water Supply: The irrigation well is on a neighboring farm and there is a Conditional Easement Agreement for use of the well. Please request a copy for your review.
Equipment: The center pivot & power unit are owned by the tenant and not included in the transaction.
Taxes: $4,811.84 (2020)
Possession: Full possession for the 2022 crop year will be granted.