231 Acres - Adams County, Neb - Kort Land Auction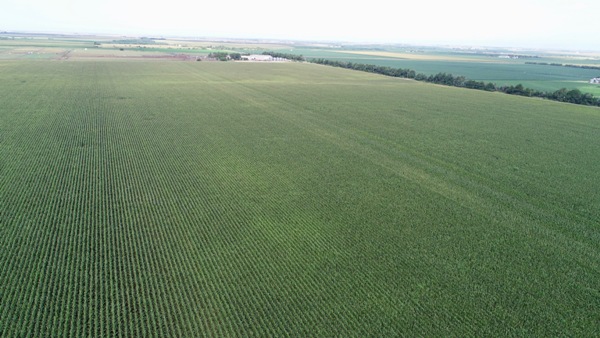 Auction Results
Tract 1 - $6,100/Acre
Tract 2 - $3,650/Acre
231 Acres Adams County Land Auction
Offered in 2 Tracts
Kort Property
Monday, November 19, 2018 10:00 A.M.
C3 Hotel Conference Center
2205 Osborne Drive East | Hastings, Nebr
This Auction Will Offer Two Properties Located 2 ½ Miles North Of Blue Hill, Nebraska On Highway 281 Or 4 Miles South Of Ayr.
Both Of These Properties Are Un-Developed Non-Irrigated Tracts And Have Been Development Scored By The Little Blue Natural Resources District. That Scoring Information Is In Our PIP Along With Other Pertinent Information. That PIP Can Be Emailed Or Picked Up At Our Offices.
TRACT #1
Northeast Quarter Of Section Twenty-Eight (28), Township Five (5) North, Range Ten (10) West Of The 6th P.M., Adams County, Nebraska Except Highway Right Of Way. 154.94 Acres +/-
This Is Predominantly A Very Level High Quality Farm With Approximately 139.74 Acres Of Tilled Land Now In Dryland Corn Production. The Balance Is In Rolling Grassland, Old Abandoned Farm Site And Roads And Ditches. This Is A Very Desirable Tract Of Land.
Pictures
Maps
TRACT #2
West Half Of The Northwest Quarter (W1/2NW1/4) Of Section Twenty-Seven (27), Township Five (5) North, Range Ten (10) West Of The 6th. P.M. Except Highway Right Of Way. 75.55 Acres +/-.
This Tract Also Well Located With Highway Access Includes Approximately 18.58 Acres Of Non-Irrigated Farm Land. The Balance Is In Native Grassland And A Tree Covered Draw. This Tract Holds Potential For Further Development Of Tilled Acres As Well As Being An Excellent Prospect For Development Of A Country Residence Site With Room For Stock And Farming.
Both Of These Tracts Are High Quality With Excellent Soil Types. Both Are Well Located On US Highway 281 In Southern Adams County. They Enjoy Excellent Market Opportunities With Grain Terminals As Well As Ethanol Production Facilities And Large Livestock Feeding Opportunities.
Whether You Are An Operator Or Investor, These Two Properties Hold So Much Potential!
Pictures
Maps
TERMS
A Payment Equal To 20% Of The Purchase Price Will Be Due The Day Of The Auction. The Balance Will Be Due On Or Before December 19, 2018 By Cash, Certified Funds Or A Direct Wire Transfer To The Closing Agent. Partial Possession For Development Purposes Will Be Granted Upon Signing Of The Purchase Agreement And Deposit Of The Down Payment. The Taxes For 2018 Will Be Paid By The Sellers. 2019 And All Subsequent Taxes Will Be The Responsibility Of The Buyers.
POSSESSION
Full Possession Will Pass At Closing Subject To Any Existing Tenant Rights For The 2018 Crop Year.
TAXES
The 2018 And All Prior Taxes Will Be Paid By The Sellers. The 2019 And All Subsequent Taxes Will Be At The Expense Of The Buyers
A PIP (Property Information Packet) Is Available With Pertinent Information About These Farms. Please Email Us at This email address is being protected from spambots. You need JavaScript enabled to view it. Or They Are Available At Our Office.
Although Great Care Was Used In Gathering The Information Pertaining To This Auction, The Contents Are Not Guaranteed. Please Complete Your Own Due Diligence Prior To Participating In This Auction.
Emma Kort Farms General Partnership-Owners