155.64 Acres Seward County LAND AUCTION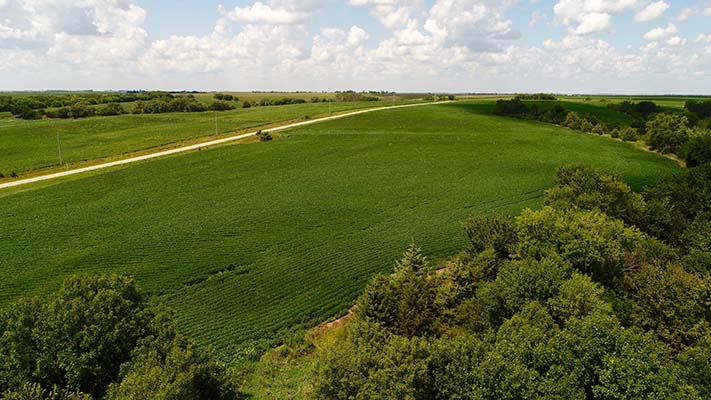 Wednesday, October 25, 2017
(Just 1 block west of the downtown business's and 1 block south of HWY 6)
This is a nice irrigated & dryland quarter with rolling terrain and above average soil types.
Excellent hunting potential with the trees and live water creek that runs thru the entire south part of the property.
This farm is well located, close to many competitive grain markets, & is in a strong land-rental market!
LOCATION
From Beaver Crossing NE, approximately 4 miles South and 2 miles East. Or From Friend NE, approx. 2 miles East & 4 miles North.
Farm is located of the Intersection of Rokeby Road & 392nd" Seward County Nebraska.
LEGAL DESCRIPTION
The Northwest quarter of Section 31 –T9N - R2E of the 6th P.M, Seward county NE, exc acreage, 155.64 acres more or less.
TAXES
$9,634.80 (2016)
TOTAL ACRES
155.64 acres +/- 118.35 F.S.A. acres of farmland
FSA INFORMATION
Enclosed FSA Data, has full farm base-acres, enrolled in ARC-CO
SOIL TYPES
Enclosed Soil-map

EQUIPMENT

Selling with the farm, is the Well hole and Casing.
All other equipment is owned by the current tenant, including :
The Well Column, the pump & Gearhead.

A 1980's Reinke Center pivot, with a swing arm corner-system added approximately

12 years ago, rotators & Impact sprinklers with pressure regulators & end-gun.

Pivot / well is set up for 700 gal/min @ 60-65 p.s.i.
Above ground pipe to the pivot, power unit, tanks, Flowmeter & pivot bridges.
*The current Tenant is open to negotiating sale of any or all of this equipment to a new buyer.
Crop Land Pictures
Habitat Land Pictures
Trail Camera Pictures
Arieral Views Pictures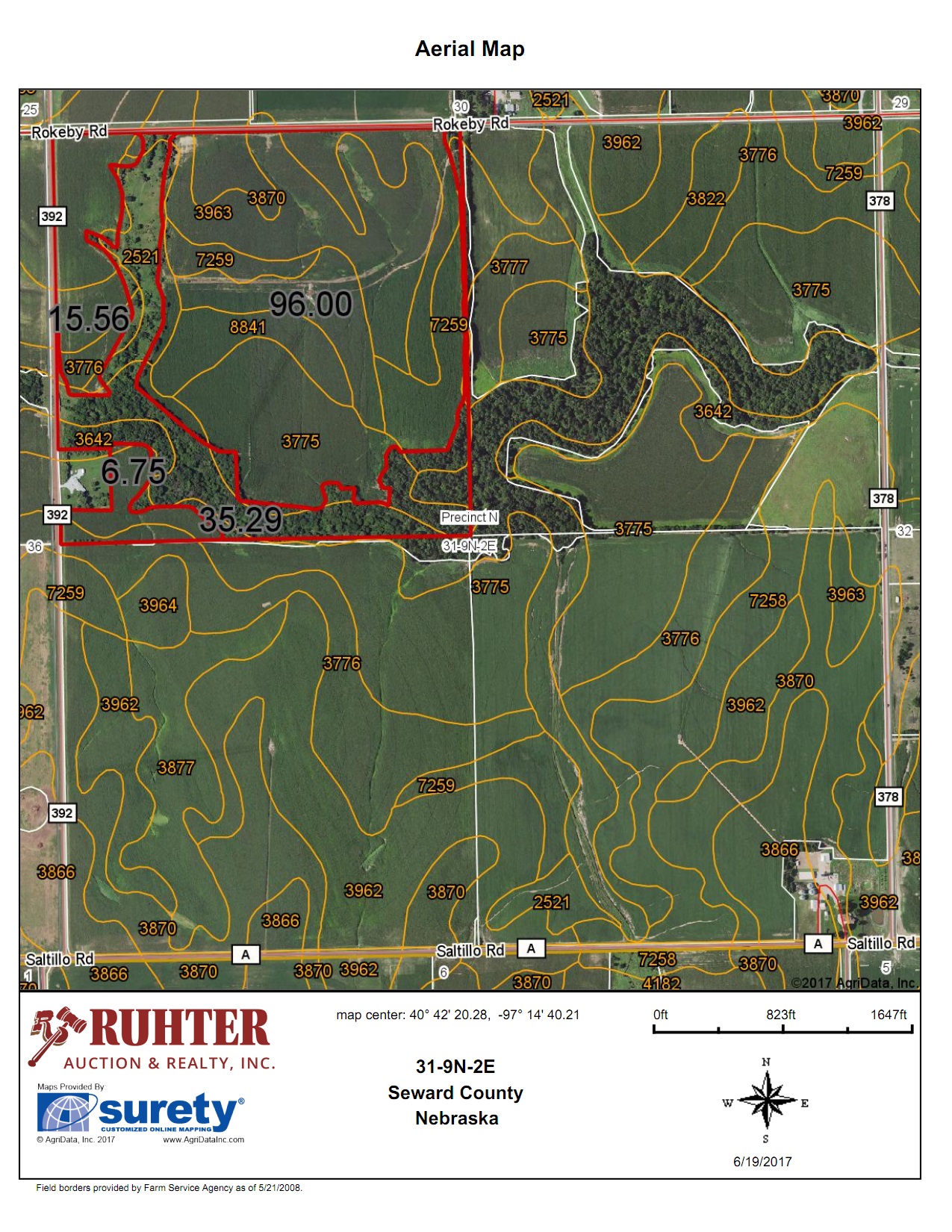 Terms: A payment equal to 20% of the purchase price will be due the day of the auction. This earnest money deposit can be made with cash, wire transfer, certified, personal or company check. The balance will be due on or before February 15, 2018, by cash, certified funds or a direct wire transfer to the closing agent. The 2017 and all prior taxes will be paid by the sellers. Any mineral rights if any owned by the seller will be conveyed to the buyer. Title insurance will be split equally between the buyer and the seller. All equipment and improvements sell in "as is" condition.
A PIP (Property Information Packet) will be available by contacting Ruhter Auction & Realty, Inc. The PIP includes possession, full terms, taxes, aerial mapping, soils and topography maps, FSA information, etc.
Disclaimer: All inspections required by the purchaser will need to be made prior to the auction date. This sale is not contingent upon financing.
Possession: Closing on or before February 15, 2018, with full possession on March 1, 2018.
Ruhter Auction & Realty, Inc. is acting as the agent for the sellers.