159.46 Acre Clay County Pivot/Gravity/Habitat LAND AUCTION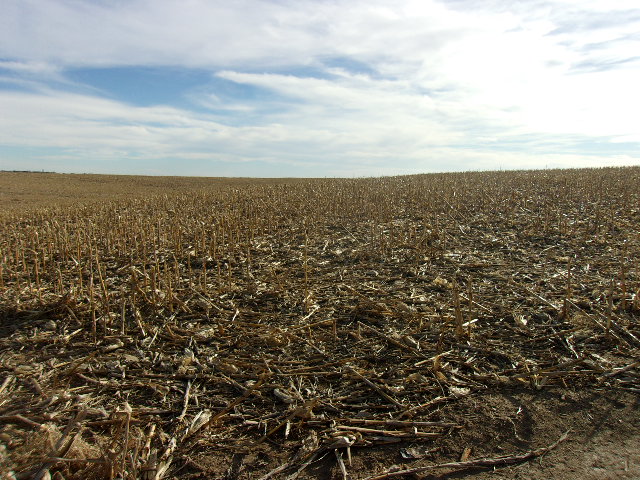 Auction Results
$4,150/Acre
159.46 Acre Clay County Pivot Irrigated
LAND AUCTION
Tuesday, March 14, 2017, 10:00 a.m.
Located at the Giltner Community Center, 4021 N. Commercial Ave. Giltner, Nebraska.
Farm Location: From Giltner, Nebraska go 5 miles south on S. H Road then 1.1 miles east on W. 1st Road (Rd 325) then ¼ mile south on Rd J. OR from Harvard go 6 miles north on Rd K then 1 mile west on Rd 325 then ¼ mile south on Rd J.
Legal Description: South Half, Northwest Quarter (S ½, NW ¼) & West Half, Southwest Quarter (W ½, SW ¼) of Section Four (4), Township Eight North (T8N), Range Seven West (R7W) of the 6th P.M. Clay County, Nebraska 159.46 acres more or less.
Description: This very productive farm is in an area with good supplies of underground water and excellent soils. There are 130.31 acres of mostly pivot and gravity irrigated cropland. The water is supplied by an underground well and there are also 55 acres of surface water rights out of the West Fork of the Big Blue River. The area is known for very competitive markets for the crops grown. Whether you are in production agriculture or an investor looking to add to your portfolio this farm is an excellent choice.
Equipment: Zimmatic 10 tower center pivot. Case IH 4391TA diesel power unit with 7,679 hours and generator. 2- 1,000 gallon fuel tanks. Randolph gear head, well and pump. Gorman Rupp 84B2 B booster pump w/ 7.5 hp electric motor. Pump needs repairs. Approximately 1,860 feet of 8" irrigation pipe.
Taxes: $10,121.88 (2016)
Possession: Full possession for the 2017 crop year will be granted at closing. Upon earnest money deposit the buyer will be allowed access to the property for agricultural purposes.
Terms: A payment equal to 20% of the purchase price will be due the day of the auction. The balance will be due on or before April 14, 2017 by cash, certified funds or a direct wire transfer to the closing agent. The 2016 and all prior taxes will be paid by the sellers. Title insurance will be split equally between the buyer and the seller. All equipment and improvements sell in "as is" condition.
A PIP (Property Information Packet) will be available by contacting Ruhter Auction & Realty, Inc. The PIP includes possession, full terms, taxes, aerial mapping, soils and topography maps, FSA information, etc.
Disclaimer: All inspections required by the purchaser will need to be made prior to the auction date. This sale is not contingent upon financing.
Ruhter Auction & Realty, Inc. is acting as the agent for the sellers.
Seller: Long Shadow Farms LLC