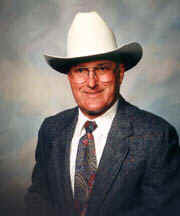 This email address is being protected from spambots. You need JavaScript enabled to view it.
Cell: 308-380-3676
Stan began his auction career with Ruhter Auction & Realty, Inc. in 1984. He has been a staff auctioneer since that time.
His expertise lie in the sale of all types of personal property with strengths in the sale of farm equipment and livestock.
Stan has served a 3 year term as Director of the Nebraska Auctioneers Association as well as other various committee work.
Stan and his wife Glenda are parents of 2 grown sons and 2 high energized grand boys!