Glenda Ruhter, Auction Clerk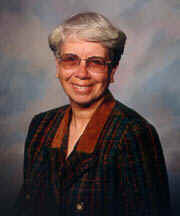 This email address is being protected from spambots. You need JavaScript enabled to view it.
Glenda brings to our staff over 25 years of auction clerking experience. She is a member of the Nebraska Auctioneers Auxiliary having served a 3 year term on it's Board of Directors.
Her experience in conventional clerking as well as her keyboard capabilities with our computer clerking system is invaluable to our firm and clients. Her product knowledge, speed and accuracy are a great asset to our auction success.
Glenda and her husband Stan are parents of 2 grown sons and 2 high energized grand boys!