Lakeland Estate / Lake Arrowhead, Blair, NE - $36,000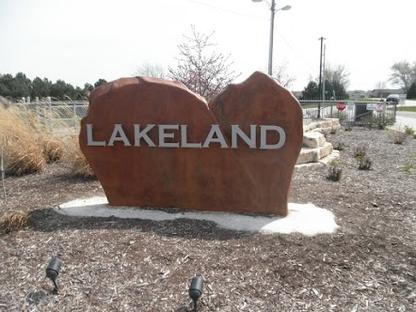 Two Buildable Lot's (together), just inside the main gate in Lakeland Estates on Lakeland Drive, with the space to build your Dream Home. Possible walkout basement and large sightly Decks & lots of back yard room! Over .56 acres (24,514 sq. feet)
Owning these lots come with all the extra FUN that Lakeland offers, including access to Lake Arrowhead fishing, beaches, swimming & other activities that these private gated community & its residents offer!
Location: From the Main Gate, south approx. 350 feet on Lakeland Drive, and on the East Side of Lakeland Drive – look for my signs.
Lakeland Estates & Lake Arrowhead is located approximately 6 miles South of Blair on Highway 133 (4-lanes) and at county Road 34, approx. ¾ mile East – watch for the Lakeland Signs!
Legal Description: Lot 24 in Block 10, and Lot 23 in Block 10, in Lakeland Estates Washington County, NE
Listing Price: $36,000 & in a Cash only transaction
Owner Comments: I am privately selling these two Buildable lots together.
FULL DISCLOSURE: I hold a Nebraska Real Estate License.
Please Contact: Mike Foley (Owner), 402-366-6030